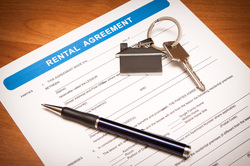 Tim is teaching a class called "Landlording 102" through Anoka Hennepin Community Education. The class will be held on Tuesday, February 28, 2017 at 6:30 PM at the Staff Education Center (enter through door 7) at 2727 Ferry St., Anoka, MN 55303.
From the course description:
Discuss evictions and landlord-tenant law, including security deposits, lockouts, and abandoned tenant property. Interactive class, with plenty of time for questions, for new as well as more experienced landlords, property managers, and anyone else interested in learning more about being a landlord. Instructor is an attorney who represents primarily landlords and specializes in evictions and landlord-tenant law.
Class fee: $25.
For more information and to register, please visit:
https://anokahennepin.cr3.rschooltoday.com/public/costoption/class_id/22698/public/1/sp/