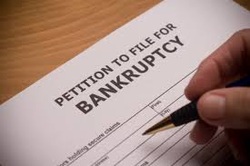 Tim is teaching a FREE bankruptcy seminar. The seminar will be held on Thursday, June 26, 2014 from noon - 1:00 p.m. at Tim's office, 2140-4th Avenue, Anoka MN 55303.
ATTORNEYS: This seminar has been approved for one standard CLE credit. The event code is 193157.
DISCLAIMER: Tim is a debt-relief agent, and his office is a debt-relief agency. Tim helps people like you to file for bankruptcy
For more information or to register, visit
https://www.eventbrite.com/e/brown-bag-seminar-bankruptcy-for-beginners-tickets-11976615379.
.