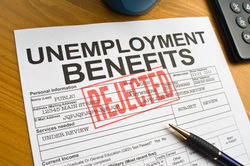 Tim is teaching a FREE seminar on what every employer needs to know about unemployment benefits and appeals. The seminar will be held on Friday 9/19/2014 from noon - 1:00 p.m. at Tim's office, 2140-4th Avenue, Anoka MN 55303. Here is the official description:
In this FREE seminar, we will cover unemployment benefits and appeals from the employer's perspective, including an employee's initial application, determination of eligibility or ineligibility, responding to a request for information from Unemployment Insurance Minnesota, and appealing an unfavorable determination. This seminar is geared for employers, human resource professionals, and attorneys who represent them in the unemployment arena.
ATTORNEYS: One standard CLE credit applied for.
Space is limited, so advance registration is required. For more information and to register, please visit
https://www.eventbrite.com/e/what-employers-need-to-know-about-unemployment-benefits-and-appeals-tickets-12695748325