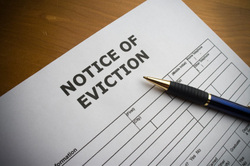 Tim is teaching a FREE seminar on Landlord-Tenant Law, including evictions, security deposits, and abandoned tenant property. The seminar will be held on Friday 10/24/2014 at Tim's office, 2140-4th Avenue, Anoka MN 55303. This seminar is geared for landlords, property managers, and attorneys who represent them, but is also applicable for tenants, tenant-rights' organizations, and tenant attorneys.
Space is limited, so advance registration is required. To register, please visit
https://www.eventbrite.com/e/brown-bag-seminar-evictions-security-deposits-abandoned-tenant-property-and-landlord-tenant-law-tickets-13564843813
ATTORNEYS: One standard CLE credit has been applied for.