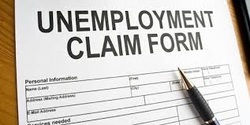 There was only one decision on unemployment benefits this week from the Minnesota Court of Appeals. The decision was released on October 6, 2014. The case is a good illustration that an applicant for unemployment benefits who quits employment must have a good reason to quit caused by the employer, but is noteworthy because this is the third time that the case has been before the Appeals Court.

A14-0371, Lennis Bentrud, Relator, vs. Robin Drug Corp., Respondent, Department of Employment and Economic Development, Respondent.

Summary: On certiorari appeal from a determination by an unemployment law judge (ULJ) that relator is ineligible for unemployment benefits, relator argues that the ULJ erred by determining that she quit employment without good reason caused by the employer. Relator argued that she quit because of physical harassment and intimidation directed at her by her supervisor, but the ULJ ultimately determined that Bentrud quit because her supervisor altered her timecard, with the result that she was paid for time off instead of having to take time off without pay. The Appeals Court concluded "that a reasonable, average worker would not quit employment in favor of unemployment where the alteration to her timecard resulted in her receiving more pay than anticipated." For these reasons, the Court of Appeals affirmed the ULJ's decision that relator was ineligible to receive unemployment benefits.

If you are denied unemployment benefits, or are an employer who wants to challenge a former employee's eligibility for benefits, your best bet is to meet with an attorney who handles unemployment appeals to discuss your options. To that end, I represent both applicants and employers in unemployment appeals. Please call (763) 450-9494 today to set up an appointment to discuss your situation.

WARNING: The information contained in this blog post does not constitute legal advice and may not be applicable to your situation. Reading this blog post does not create an attorney-client relationship between you and Baland Law Office, P.L.L.C. Also, Tim is licensed only in state and federal courts in Minnesota. As such, any information provided in this blog post pertains only to those jurisdictions. Further, you should always discuss your situation with an attorney before taking any action based on what you may read in this blog. To that end, please call (763) 450-9494 to set up an appointment to discuss your situation.