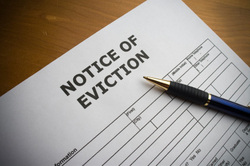 Tim is teaching a FREE seminar on
evictions, security deposits, and tenant property remaining in the premises after the tenant moves out. This seminar is geared for landlords, property managers, and attorneys who represent them.
The seminar will be held from noon - 1:00 p.m. on Friday 5/1/15 at Tim's offiice, 2140-4th Avenue, Anoka MN 55303. Space is limited, so advance registration is required. To register, please visit:
https://www.eventbrite.com/e/evictions-security-deposits-abandoned-tenant-property-and-landlord-tenant-law-tickets-16564109698
ATTORNEYS: This seminar has been approved for one standard CLE credit. The event code is
204670
.