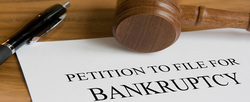 I am often asked whether a person can keep all of their property when they file for bankruptcy. The answer is generally yes, but the answer depends on whether you are filing for Chapter 7 or Chapter 13 bankruptcy, and whether you are using the state exemptions or the federal exemptions.
When you file bankruptcy, all of your property goes from where you own and control it to where it is owned and controlled by the bankruptcy trustee. As a bankruptcy attorney, my goal is to keep your property out of the hands of the bankruptcy trustee. I can do this in one of 3 ways.
First, the property might be exempt under applicable state or federal law. The law provides that certain property is exempt, up to a certain limit. My job as a bankruptcy attorney is to find it as many exemptions for your property as possible. I want you to be able to keep as much of your property as possible.
Second, if you are making payments on a secured property, which the creditor could take back from you if you did not make the payments, you can do what is called reaffirm the debt. In other words, you can promise to continue making the payments, and then keep the property. In order to keep secured property, you have to reaffirm the debt and do not have a choice in the matter.
For most people, the first two options are sufficient. Between reaffirming secured debt and the exemptions, you get to keep most – if not all – of your property. However, if for some reason you have too much property that you want to keep, and this happens most frequently with a small business, you have options. If chapter 13 will not work for you click
here
for an article that discusses the differences between chapter 7 in chapter 13 bankruptcy), you can buy nonexempt property back from the bankruptcy trustee.
Again, this usually happens when you are dealing with a small business bankruptcy, or with the debtor who has a lot of property. If the debtor is an individual and has regular income, chapter 13 might be an appropriate way for the debtor to keep most if not all of his or her property. However, if the debtor is a corporation, then chapter 7 may be the way to go. The best option really depends on the individual debtor's circumstances.
Baland Law Office, P.L.L.C. represents consumer and small business debtors in both Chapter 7 and Chapter 13 bankruptcy proceedings. Please note that only individual debtors can file for Chapter 13 bankruptcy relief, not businesses. Please call (763) 450-9494 to schedule an appointment to discuss your situation today and find out whether declaring bankruptcy is the right option for you!
DISCLAIMER:
Baland Law Office, P.L.L.C. is a debt-relief agency, and Timothy H. Baland, Esq. is a debt-relief agent. We help people like you to obtain bankruptcy relief.
WARNING:
The information contained in this article does not constitute legal advice and may not be applicable to your situation. Reading this blog post does not create an attorney-client relationship between you and Baland Law Office, P.L.L.C. You should always discuss your situation with an attorney before taking any action based on what you may read in this blog. To that end, please call (763) 450-9494 to set up an appointment to discuss your situation.