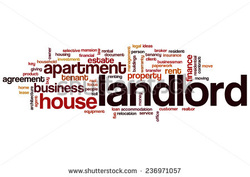 Tim is teaching at the third annual Residential Landlord Law seminar sponsored by Sterling Education Services. The seminar will be held on Tuesday, December 6, 2016, starting at 8:30 AM, and will be held at The Tuscan Center, 3333 West Division #116, St. Cloud, MN
320/251-2393 Tim is scheduled to teach the sessions on the eviction process, collecting back rent and damages, and ethical considerations in landlord-tenant law.

Here is a description of the program from the brochure:

Staying on top of legislative developments and current practices is one of the most important things you can do for yourself or your clients. Whether you own or manage the property or counsel those who do, you can't afford to be left behind by the changes that are happening in residential landlord-tenant law every day, especially when economic tensions are making relations more volatile than ever. At this seminar, time-tested professionals will help you sort through the issues and walk you through the process from beginning to end, allowing you to reduce your risk and make the most of your rental property.