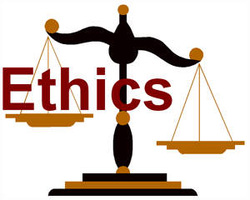 The Minnesota Supreme Court issued one decision on attorney discipline and ethics this week. The decision involves the voluntary disbarment of an attorney who lied in a criminal investigation. Here is the summary:
A15-0137,
In re Petition for Disciplinary Action against
Patrick J. Nolan, III, a Minnesota Attorney,
Registration No. 121307.
The Director of the Office of Lawyers Professional Responsibility filed a petition for disciplinary action alleging that respondent Patrick J. Nolan, III, committed professional misconduct warranting public discipline, namely, being convicted of a felony for making a false statement to United States Postal Inspection Service agents during the course of a criminal investigation, in violation of Minn. R. Prof. Conduct 8.4(b) and 8.4(c). The attorney admitted that the conduct violated the Rules of Professional Conduct, and agreed to an indefinite suspension with no right to petition for reinstatement for three years, and the Minnesota Supreme Court imposed that discipline.
Tim represents attorneys facing professional discipline, and consults with attorneys about whether a particular situation or proposed course of conduct implicates the Rules of Professional Conduct. When faced with a situation that may implicate the Rules of Professional Conduct, Tim always recommends that an attorney seek an advisory opinion from the Office of Lawyers Professional Responsibility.

WARNING: The information contained in this blog post does not constitute legal advice and may not be applicable to your situation. Reading this blog post does not create an attorney-client relationship between you and Baland Law Office, P.L.L.C. Also, Tim is licensed only in state and federal courts in Minnesota. As such, any information provided in this blog post pertains only to those jurisdictions. Further, you should always discuss your situation with an attorney before taking any action based on what you may read in this blog. To that end, please call (763) 450-9494 to set up an appointment to discuss your situation.