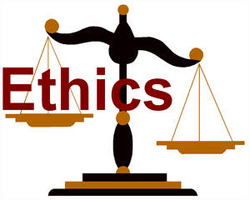 There was one decision this week on attorney ethics and discipline from the Minnesota Supreme Court. The decision highlights the importance of promptly communicating with clients and returning client files after representation has concluded.

A14-1553, In re Petition for Disciplinary Action against Kristi Dannette McNeilly, a Minnesota Attorney,Registration No. 341265.

The Director of the Office of Lawyers Professional Responsibility filed a petition for disciplinary action alleging that respondent Kristi Dannette McNeilly committed professional misconduct, namely, engaging in a conflict of interest; after terminating representation, failing to communicate important dates to a client, failing to promptly return client files, and making misrepresentations to a District Ethics Committee investigator; bringing a lawsuit based, in part, on an ethics complaint filed with the Director; and engaging in a pattern of misconduct in mortgage modification matters by failing to act diligently, failing to adequately communicate with clients, failing to promptly return client files, attempting to charge for copying client files without the appropriate written agreement, and making misrepresentations, in violation of Minn. R. Prof. Conduct 1.3, 1.4, l.7(a)(2), l.l6(d) and (f), 3.1, 8.1(a), and 8.4(c) and (d), and Rule 21, Rules on Lawyers Professional Responsibility (RLPR).

Respondent attorney raised mental health issues as a mitigating factor, but agreed to a public reprimand and supervised probation for three years. Accordingly, the Minnesota Supreme Court imposed that discipline, and required the respondent to undergo a complete psychological evaluation and initiate or continue treatment for her mental illness.

Tim represents attorneys facing professional discipline, and consults with attorneys about whether a particular situation or proposed course of conduct implicates the Rules of Professional Conduct. When faced with a situation that may implicate the Rules of Professional Conduct, Tim always recommends that an attorney seek an advisory opinion from the Office of Lawyers Professional Responsibility.

WARNING: The information contained in this blog post does not constitute legal advice and may not be applicable to your situation. Reading this blog post does not create an attorney-client relationship between you and Baland Law Office, P.L.L.C. Also, Tim is licensed only in state and federal courts in Minnesota. As such, any information provided in this blog post pertains only to those jurisdictions. Further, you should always discuss your situation with an attorney before taking any action based on what you may read in this blog. To that end, please call (763) 450-9494 to set up an appointment to discuss your situation.