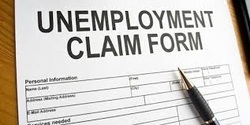 There was only one decision from the Minnesota Court of Appeals, but the case is somewhat unique because the issue is whether the applicant was actively seeking suitable employment and the Appeals Court affirmed but modified -- at DEED's urging -- the decision of the ULJ. I think the case should have been remanded -- or sent back -- for further proceedings. That would have had the same result, but affirming as modified may have been more efficient.

A14-1974 Tanya Jacobs, Relator, vs. Department of Employment and Economic Development, Respondent.

Relator challenges the determination of an unemployment-law judge (ULJ) that she is ineligible to receive unemployment benefits for the period of April 27 through June because she was not actively seeking employment. Respondent department argues that the ULJ's determination should be modified to reflect relator's employment efforts in the first week of June. We affirm as modified.

If you are denied unemployment benefits, or are an employer who wants to challenge a former employee's eligibility for benefits, your best bet is to meet with an attorney who handles unemployment appeals to discuss your options. To that end, I represent both applicants and employers in unemployment appeals. Please call (763) 450-9494 today to set up an appointment to discuss your situation.

WARNING: The information contained in this blog post does not constitute legal advice and may not be applicable to your situation. Reading this blog post does not create an attorney-client relationship between you and Baland Law Office, P.L.L.C. Also, Tim is licensed only in state and federal courts in Minnesota. As such, any information provided in this blog post pertains only to those jurisdictions. Further, you should always discuss your situation with an attorney before taking any action based on what you may read in this blog. To that end, please call (763) 450-9494 to set up an appointment to discuss your situation.