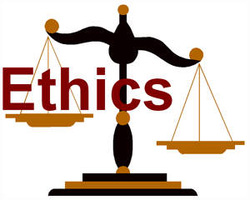 There was one decision this week on attorney ethics and discipline from the Minnesota Supreme Court. The case highlights the proposition that attorneys on probation for past disciplinary offenses will face more serious discipline if they commit another offense.

A14-0703, In re Petition for Disciplinary Action against Barbara Ann Nimis, a Minnesota Attorney,Registration No. 235428.

While on probation for a prior disciplinary offense, attorney Nimis committed professional misconduct warranting public
discipline, namely, failing to comply with timelines regarding disputed personal property set forth in a judgment and decree, providing inaccurate information to a client with respect to the status of a matter, failing to comply with court rules regarding the filing of motions, failing to appear at a hearing, failing to provide notice to her client and the court that she had withdrawn from representation of a client, failing to return a client file and cooperate with successor counsel after withdrawing from representation, and failing to cooperate in the disciplinary process, in violation of Minn. R. Prof. Conduct 1.1, 1.3, 1.4, 1.16(d), 3.4(c), 8.1(b), and 8.4(d), and Rule 25, Rules on Lawyers Professional Responsibility (RLPR).

As a result, the Minnesota Supreme Court suspended attorney Nimis indefinitely from the practice of law, with no right to petition for reinstatement for at least six months.

Tim represents attorneys facing professional discipline, and consults with attorneys about whether a particular situation or proposed course of conduct implicates the Rules of Professional Conduct. When faced with a situation that may implicate the Rules of Professional Conduct, Tim always recommends that an attorney seek an advisory opinion from the Office of Lawyers Professional Responsibility.

WARNING: The information contained in this blog post does not constitute legal advice and may not be applicable to your situation. Reading this blog post does not create an attorney-client relationship between you and Baland Law Office, P.L.L.C. Also, Tim is licensed only in state and federal courts in Minnesota. As such, any information provided in this blog post pertains only to those jurisdictions. Further, you should always discuss your situation with an attorney before taking any action based on what you may read in this blog. To that end, please call (763) 450-9494 to set up an appointment to discuss your situation.